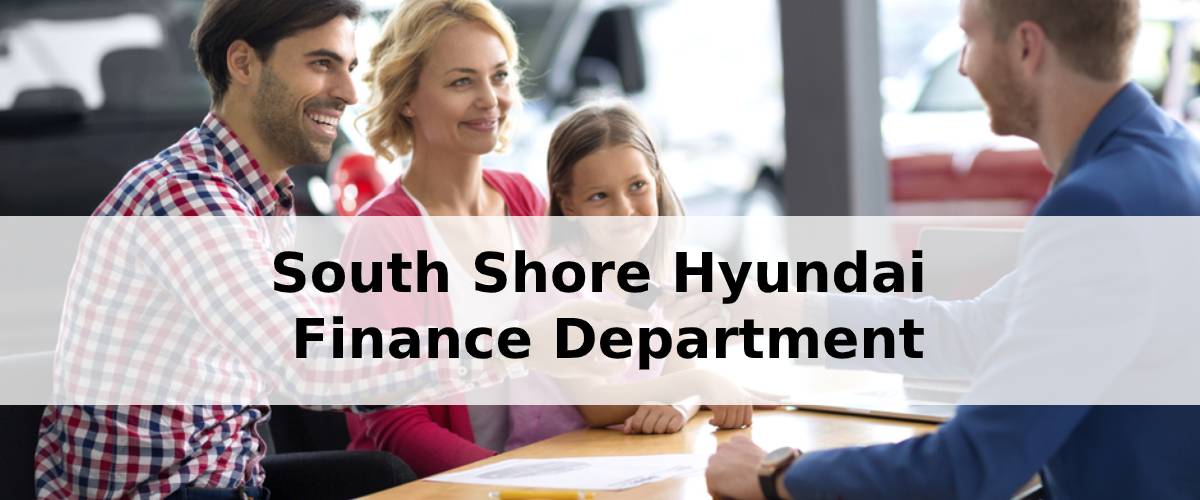 Hyundai Finance Leasing Services and your Dealership Give You More Car Buying Options
Many future car purchasers who are on the market for new vehicles find themselves in tough spots. They require new, capable vehicles to get them to work and other important destinations. At the same time, they require financing services and terms that allow them to access these vehicles. Traditional financing routes can be tough on some buyers, but the good news is your local Hyundai dealership and Hyundai Finance services has a deal designed to fit many circumstances. One of the more popular financing options they offer is leasing, and compared to buying this financing avenue offers many perks.
Explore the Hyundai Finance Leasing Option
Individuals who are looking to get into new vehicles but may require creative efforts in the financing department can benefit from Hyundai Finance Leasing services. Most basic car leasing services work in similar ways. Individuals who are leasing cars are not paying for the actual vehicles. They're paying for the expected depreciation of the vehicles over the proposed usage term. This payment structure allows leasing companies to offer prospective customers lower down payments. Even though leasing involves some initial and closing fees, overall it is a financing option that allows drivers to quickly find and drive away in the vehicles of their choice.
Choose Your Future Vehicle From Hyundai's Rich Lineup
Hyundai's Finance Leasing option gives prospective buyers like you access to the full spectrum of Hyundai vehicles. Hyundai makes popular and capable vehicles in the SUV, sedan, coupe, Crossover, and other categories. These award-winning vehicles are prized for their performance, durability, and ability to hold their value. Hyundai Leasing services work with local dealerships in order to give each and every prospective buyer the vehicle that fits their needs and lifestyles most closely. Plus, convenient Hyundai Finance online services makes it easy for drivers to gain information about cars, possible financing options, and much more.
Popular Hyundai Finance Vehicle Programs
Your local dealership and the experts at Hyundai share the goal of putting you in the car of your choice as quickly as possible. To this end, Hyundai Finance offers several different options to give buyers more versatility of choice. These options include:
Consumer Finance Loans: These types of loans can give future Hyundai owners direct access to the cash that they need to complete vehicle and related purchases. These types of loans are personal in nature and can be used for both used and new vehicle purchases.
Goods Loans: Many people use their vehicles for more than just travel to and from work. They actually use their vehicles in the course of their jobs, and for individuals like these the Goods Loan may be the way to go. These loans work well for people who use their cars for business purposes because they allow for significant depreciation of costs. Individuals who use these types of loans may also be able to save money on their state and local tax returns.
Consumer Hire Purchasing: Some future Hyundai vehicle owners prefer financing plans that allow them to proceed on a pay-to-own schedule. These agreements have much in common with rental plans, but in the end the driver of the vehicle gets to walk away with the keys.
Hours
Monday

9:00am - 8:00pm

Tuesday

9:00am - 8:00pm

Wednesday

9:00am - 8:00pm

Thursday

9:00am - 8:00pm

Friday

9:00am - 8:00pm

Saturday

9:00am - 6:00pm

Sunday

11:00am - 5:00pm
Visit South Shore Hyundai Today!
Hyundai Finance offers a variety of choices for future vehicle buyers of all types. Whether in the market for something big or small, Hyundai has a financing plan for your specific needs and purposes. South Shore Hyundai is here to help get you approved quickly and easily. Whether you're in Oceanside, NY or Brooklyn, NY, we're here for you. Be sure to browse our new and used inventories online and fill out a finance application from the comforts of home as well. Contact us for directions and more today.
South Shore Hyundai
Local
Auto Finance Center

Offering

Hyundai

Leases and Loans

Serving: Valley Stream, NY & Manhattan, NY

Local Phone: (516) 561-8770

Directions to South Shore Hyundai

360 West Sunrise Hwy, Valley Stream, NY 11581
Your privacy is important to us.
South Shore Hyundai takes your privacy seriously and does not rent or sell your personal information to third parties without your consent. Read our privacy policy.