2015 Hyundai Equus | Valley Stream Car Dealer
New York is known for its fashion, smarts, and its speed. As a New Yorker, you live this life every day and you need a vehicle can keep up. That's where the new 2015 Hyundai Equus comes in.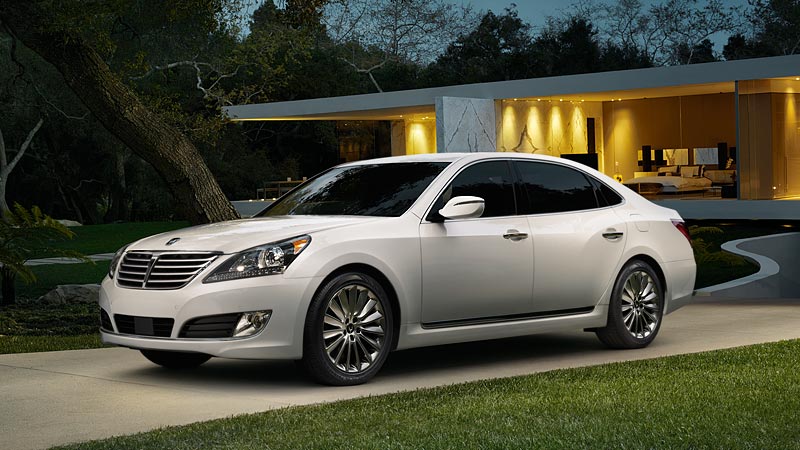 The 2015 NY Honda Equus is a full-size luxury sedan with sleek proportions and smooth exterior. The interior is even more posh with premium leather upholstery, and genuine wood trim. The inside isn't just made to look nice; however, it has several features to make your ride as comfortable and convenient as possible. The Hyundai Equus comes standard with reclining power multi-level heating seats, hands-free entry; tilt dual mirrors, adaptive cruise control, video monitor, DVD player, rear view camera, hands-free calling, satellite radio, and booming surround sound audio with Lexicon speakers and subwoofer.
Not only is does the Equus have the ability to engulf you in your own personal concert; it has the ability to power you through the streets of Queens and Suffolk County. The Equus contains a 5.0L V8 engine that produces 429 hp and 376 pounds of torque. Paired with this powerful engine is an eight-speed automatic transmission. Though the Equus has strength and speed, it still gets 15 mpg city/23 mpg highway. Speaking of speed, the Equus has over 20 features made to keep you safe on your journey, no matter how fast you drive. These include traction and stability control, pre-collision safety system, child seat anchors and safety locks, emergency brake assist, and adaptive headlights.
When you're ready to take on the road with power and luxury, come see your local Long Island Hyundai Dealership on Sunrise Highway in Valley Stream.