NY Oil Change Special | Garden City Hyundai Dealer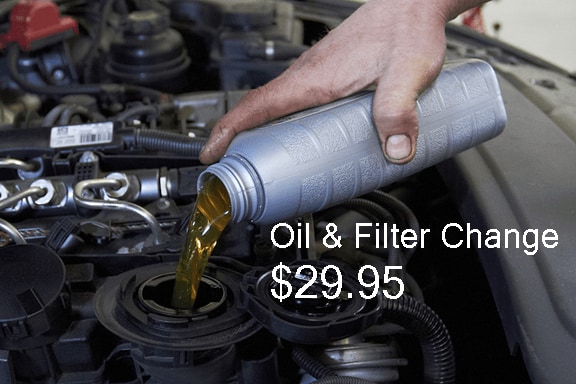 South Shore Hyundai takes pride in providing you with great prices and NY Hyundai specials on our premium parts and services. Right now, you can get your oil and filter professionally changed for just $29.95! The oil change includes up to five quarts of maximum-protection synthetic oil and a free multi-point inspection. If you're busy, let us take care of your scheduled oil change while you relax in our comfortable waiting area with free Wifi, coffee, and children's play area. This special is only around for a limited time.
Getting your oil changed regularly is one of the most important and simple things you can do to keep your car running its best. Changing your oil regularly cleans out the old oil that has become gummy or watery due to being broken down by heat or acquiring dirt and grit. If oil becomes too thick or too thin, it may no longer properly lubricate your engine's many different components. Getting a simple and inexpensive oil change can prevent hefty repairs and maintenance costs due to damage from ineffective oil.
The proper number of miles in which you should get your oil change varies car to car. The best way to figure out when you should have your oil changed is to check your manufacturer's recommendations either online or in your owner's manual. Rule of thumb for oil changes is every 3,000 miles as suggested by mechanics, dealers, and quick-change oil stations. If you're in the Valley Stream area and due for an oil change, stop by our Long Beach Hyundai dealer today and take advantage of this amazing deal. We can't wait to serve you.